The United States is home to some of the biggest and most lucrative sports sponsorship deals in the world.
From multi-million dollar contracts with major corporations to smaller regional deals, these partnerships have helped shape the landscape of professional sports in America.
Endorsement deals create a unique opportunity for companies to grow their brand awareness and reach potential customers on a global scale through the popularity of America's greatest athletes.
The biggest sponsorship deals in US sports history have helped to create some of the most recognizable brands in the world, while also providing athletes with a steady stream of income.
In this article, we take a look at some of the biggest sponsorship deals in U.S. sports history - both in terms of the figures involved and their overall impact on the sport.
The NFL x Pepsi - $2 billion (2012 - 2022)
In 2012, Pepsi and the National Football League (NFL) signed a sponsorship deal that was reportedly worth an estimated $2 billion over 10 years. This is the longest-term partnership for Pepsi with any sports league in history.
The unprecedented deal gave Pepsi exclusive rights to use NFL marks in their advertising campaigns, as well as exclusive pouring rights for all NFL events and exclusive advertising rights for NFL broadcasts.


Image: Pepsico

Pepsi also became an official sponsor of the Super Bowl, and the partnership included the launch of several Super Bowl-themed campaigns.
The partnership saw Pepsi launch several successful campaigns, including a Super Bowl halftime show with Bruno Mars and a "Pepsi Football Challenge" campaign featuring star NFL players.
Michael Jordan x Nike - $1.5 billion (1984 - Present)
The one that started it all. In 1984, then-rising basketball star Michael Jordan signed an endorsement deal with Nike that would revolutionize sports marketing forever.
The collaboration went on to become one of the most successful marketing campaigns in history and is credited for helping to make Nike the world's largest athletic apparel company. It paved the way for other top athletes to receive lucrative endorsement deals.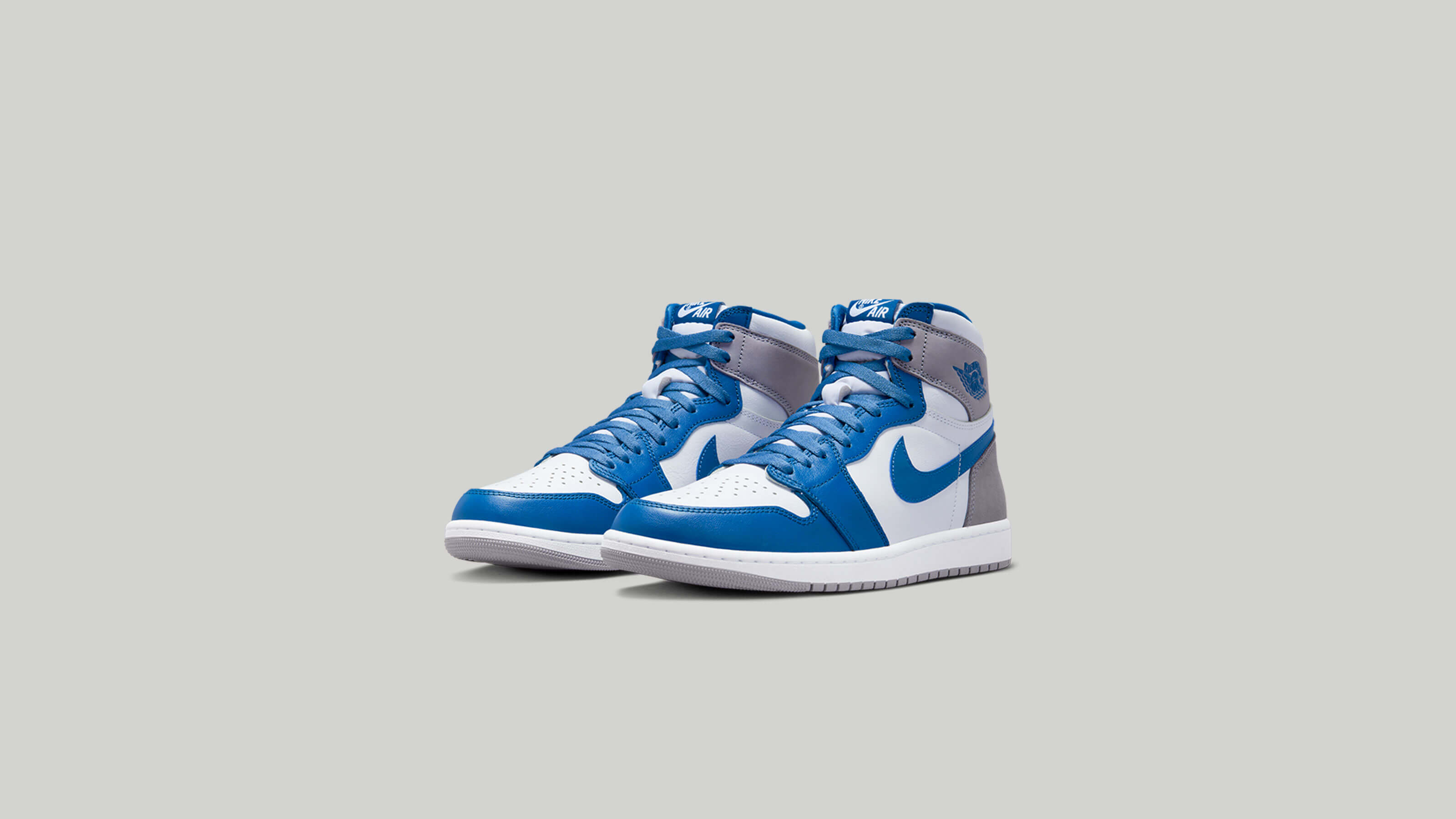 Image: nike.com

What was initially a five-year, $2.5 million agreement to endorse the sneaker giant's Air Jordan brand was extended several times over the years, eventually becoming one of the largest individual athlete contracts ever signed. He is estimated to have pulled in a whopping $1.5 billion over the course of the partnership.
Today, Nike has exclusive rights to produce all apparel featuring Jordan's iconic logo and name as part of their multi-billion dollar relationship. Jordan reportedly earns 5% of all Air Jordan revenue, earning him approximately $256 million in 2022 alone.
The story of how Nike started working with Michael Jordan has since been turned into a feature film, "Air", starring Ben Affleck and Matt Damon.
LeBron James x Nike - $1 billion (2015 - lifetime)
In 2003, Nike signed a seven-year endorsement deal with NBA superstar LeBron James reportedly worth $90 million.
This was the biggest rookie endorsement deal in the history of professional sports at the time, and it sent shockwaves through the industry, essentially making James the highest-paid athlete in the NBA at that time.


The deal has been renewed multiple times since then, with the most recent renewal being for a lifetime contract worth an estimated $1 billion.
As part of the deal, James has his own signature line of shoes and apparel, as well as numerous other collaborations with Nike. He also serves as a global ambassador for the brand, appearing in numerous promotional campaigns and events around the world.
The NBA x Nike – $1 Billion (2015)
Nike has a long-term partnership with the National Basketball Association (NBA). This multi-year deal, which began in 2017, saw Nike replace Adidas as the official uniform supplier for the NBA.


Image: nike.com

As part of this agreement, all 30 NBA teams will wear Nike's "Swoosh" logo on their jerseys beginning in 2017. It is believed to be the first time that Nike has ever been given exclusive rights to design and produce apparel for a major professional sports league.
The deal includes providing the NBA with uniforms, practice gear, and on-court warmup apparel for players and coaches. Additionally, Nike will also have exclusive rights to manufacture and sell fan gear related to the league.
The MLS x Adidas - $700 million (2018-2024)
In 2017, Adidas signed a six-year sponsorship deal with Major League Soccer (MLS) worth an estimated $700 million over the course of the agreement.
This marked a 400% increase from the previous sponsorship deal between MLS and Adidas, which was worth only $150 million.


Image: adidas.com

As Adidas' biggest investment yet into soccer in the USA, it makes them the official supplier of uniforms, footwear, training gear, sideline apparel, and match balls for the MLS league, clubs, youth academies, and youth affiliated clubs.
Kevin Durant x Nike - $300 million (2014)
Kevin Durant has had a long-standing and highly successful sponsorship deal with Nike.
The deal began in 2007 when Durant was an up-and-coming NBA player and was signed to a seven-year contract with Nike worth $60 million.


As part of the agreement, Durant received his own signature shoe line, the Nike KD series. He also starred in several commercials for the company's basketball division, including 'KD Is Not Nice' and 'KD Rise'.
In 2014, after Durant left the Oklahoma City Thunder to join the Golden State Warriors, he re-signed with Nike on a 10-year extension worth more than $300 million. It was the largest single-athlete sponsorship ever in the United States.
The new deal included an equity stake in the company that made him one of just a few athletes to have ownership in their sponsor brand. He also launched his own apparel line called the Kevin Durant Collection, which features performance apparel for both men and women.
Stephen Curry x Under Armour - $215 million (2014)
Steph Curry's sponsorship deal with Under Armour is one of the most lucrative deals in all of sports.
The agreement is estimated to be worth $20 million a year for the 10-year contract duration, which would make it the most lucrative single endorsement deal ever given to an NBA player.


Image: underarmour.com

Through the deal, Steph and Under Armour have collaborated on multiple signature shoe lines, apparel collections, and much more. He has become one of the most recognizable athletes in the world and continues to be a powerful force in sports marketing.
With his current contract set to be up in 2024, it's rumored that he is set to be offered an extension to make it a lifetime endorsement deal for $1 billion.
Tiger Woods x Nike - $200 million (2013)
Tiger Woods has been a brand ambassador for Nike since 1996. The partnership has been credited with helping bring golf into mainstream popularity and introducing new generations to the sport.
His first endorsement deal was worth $40 million and was the largest endorsement deal ever signed with a professional athlete at the time. It ultimately solidified Woods' status as one of the greatest golfers ever, and showcased Nike's ability to sign long-term business partnerships with high-profile athletes.


Image: Shutterstock

Since then, Woods and Nike have had a long and prosperous partnership, with Nike creating signature golf clubs, apparel, and footwear for Woods. Woods is also the face of Nike Golf and is heavily featured in Nike's advertising campaigns.
In 2001, Tiger Woods renewed his relationship with Nike, signing a $100 million deal that made him the first athlete to make more money from endorsements than from his actual sport. He renewed the agreement again in 2007, and in 2013, Woods and Nike extended their partnership for another 10 years. The exact details of the latest agreement have not been disclosed, but it is believed to be worth in the range of $200 million.
James Harden x Adidas - $200 million (2015)
In August 2015, Adidas and NBA All-Star James Harden announced a 13-year contract worth up to $200 million. It was one of the largest endorsement deals in sports history.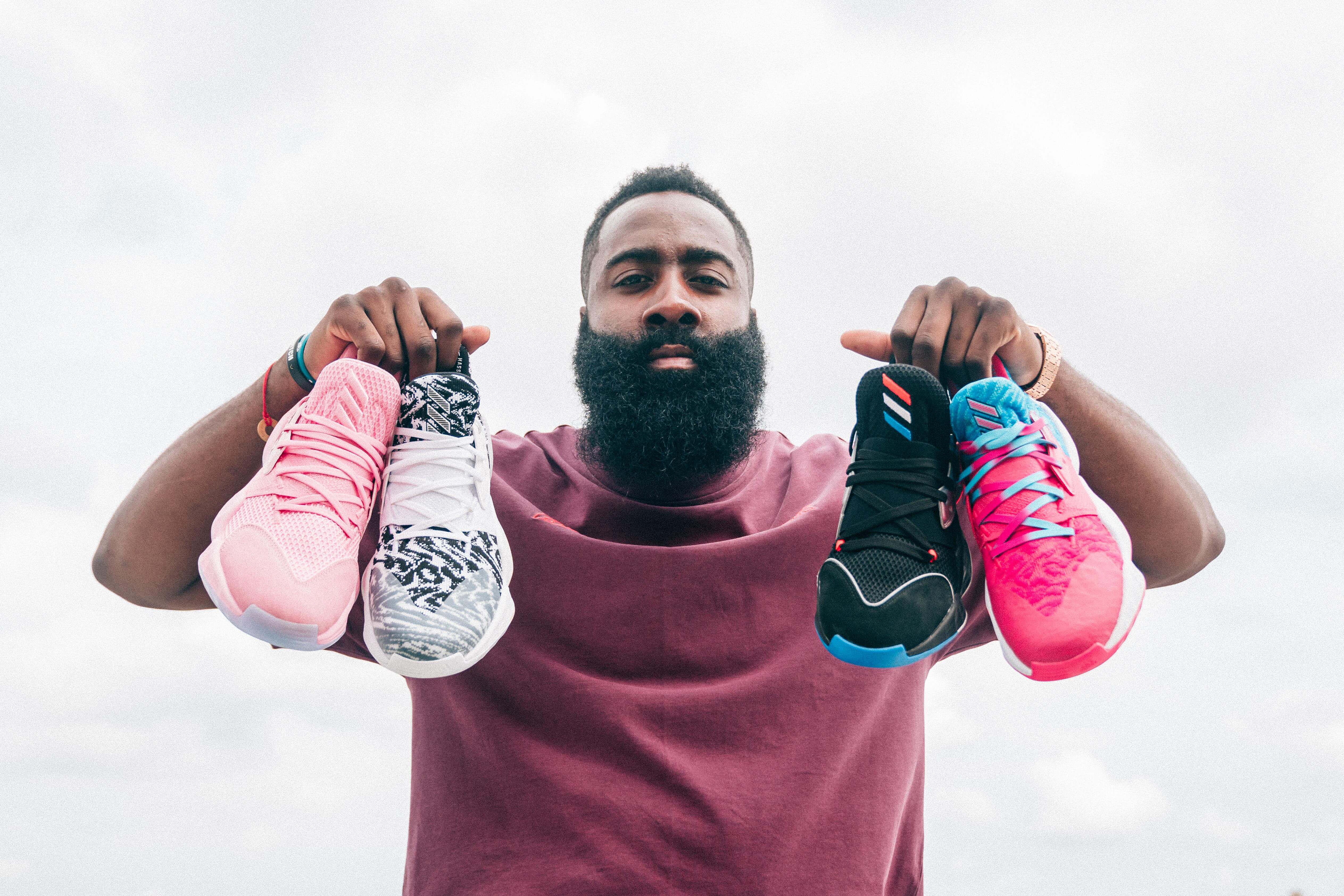 Image: adidas.com

Under the deal, Adidas will create signature shoes for Harden and will also have exclusive rights to manufacture and distribute apparel featuring his brand.
The partnership will also include marketing campaigns, global events, and activities that promote Harden's role as an ambassador for the Adidas brand.
Derrick Rose x Adidas $185 million (2012)
Derrick Rose is one of the most successful and highly-paid basketball players in the world, and his sponsorship deal with Adidas reflects that. The deal was first signed in 2012 and is reportedly worth $185 million over 14 years.
It's believed to be the largest endorsement agreement ever for an NBA player. The deal includes exclusive product lines, signature shoes, exclusive content, promotional activities, and more.
Rose has been extremely loyal to Adidas throughout his career and the brand has been just as supportive of him. He is also a global ambassador for the company, appearing in various campaigns and advertisements.
Tiger Woods x Gatorade - $100 million (2000-06)
Another entry for the golfing legend. In 2007, Tiger Woods signed a five-year sponsorship deal with Gatorade, said to be worth $100 million. Under the terms of the contract, Woods endorsed Gatorade's flagship product, Gatorade Thirst Quencher, and other sports drinks in their first-ever partnership with a golfer.



As part of the agreement, Woods appeared in numerous television commercials for Gatorade and was featured prominently on their website. The partnership also saw Gatorade launch several limited edition flavors of their products, including Tiger-branded drinks.
However, the endorsement deal would end in 2010, as Gatorade decided to cut their association short amidst Woods' off-the-field controversies.
Phil Mickelson x Callaway Golf - $100 million (2004)
Phil Mickelson has had a long-term partnership with Callaway Golf since 2004. It began with a six-year, $100 million endorsement deal that was one of the largest deals ever for a golfer at the time.
He was the first golfer to be signed by the company's new marketing arm and has since enjoyed one of the most successful partnerships in sports.



The deal has been incredibly lucrative for both sides, as Phil's endorsement of Callaway clubs and apparel has helped make him one of the most recognizable golfers in the world. In return, Callaway has seen a significant boost in sales thanks to Mickelson's popularity.
The partnership was also mutually beneficial from a golf-related perspective, as Phil consistently used and relied on Callaway clubs and balls for more than 15 years. However, their partnership was 'paused' by Callaway in 2022 amidst Mickelson's involvement in the controversial LIV Golf tournament and a future endorsement looks uncertain.
Dwyane Wade x Li-Ning $100 million (2018)
In 2018, Dwyane Wade, former NBA superstar and current NBA broadcaster, signed a lifetime endorsement deal with the Chinese sportswear brand Li-Ning. The deal saw him extend his relationship with the brand, which agreed to create a signature line of shoes and apparel for Wade under the label "WADE".


The deal marked one of the most lucrative deals in sports history and will ensure that Wade is integral to the success of Li-Ning. lt also includes an equity stake in Li-Ning which will make him part owner of the company and awards him input into the design of his signature apparel line allowing him to customize it according to his own personal style.
Wade also serves as a global brand ambassador for Li-Ning, appearing in advertising campaigns and initiatives through digital media, marketing materials, and appearances.
Damian Lillard x Adidas – $100 million (2022)
Damian Lillard is one of the biggest names in the NBA and he has a long-running sponsorship deal with Adidas.
Beginning his association with the brand in 2014, Lillard has since featured in several Adidas campaigns.


Image: adidas.com

As part of his deal, he wears Adidas apparel and shoes during games and uses their products for his own personal workouts. He also appears in Adidas commercials, hosts events for them, and participates in other promotional activities.
In addition to this, Lillard was named the global ambassador for the brand's "Take on Summer" campaign in 2015.
In 2022, Lillard signed a ten-year extension with the sportswear giant, which will see him earn an enormous $100 million over the contract duration.
Allen Iverson x Reebok - $50 million (2001 - lifetime)
In October 1996, Reebok signed an endorsement deal with NBA star Allen Iverson. At the time, it was the largest endorsement contract ever given to a rookie in the history of any major sport. The deal included appearances, marketing campaigns, and product lines.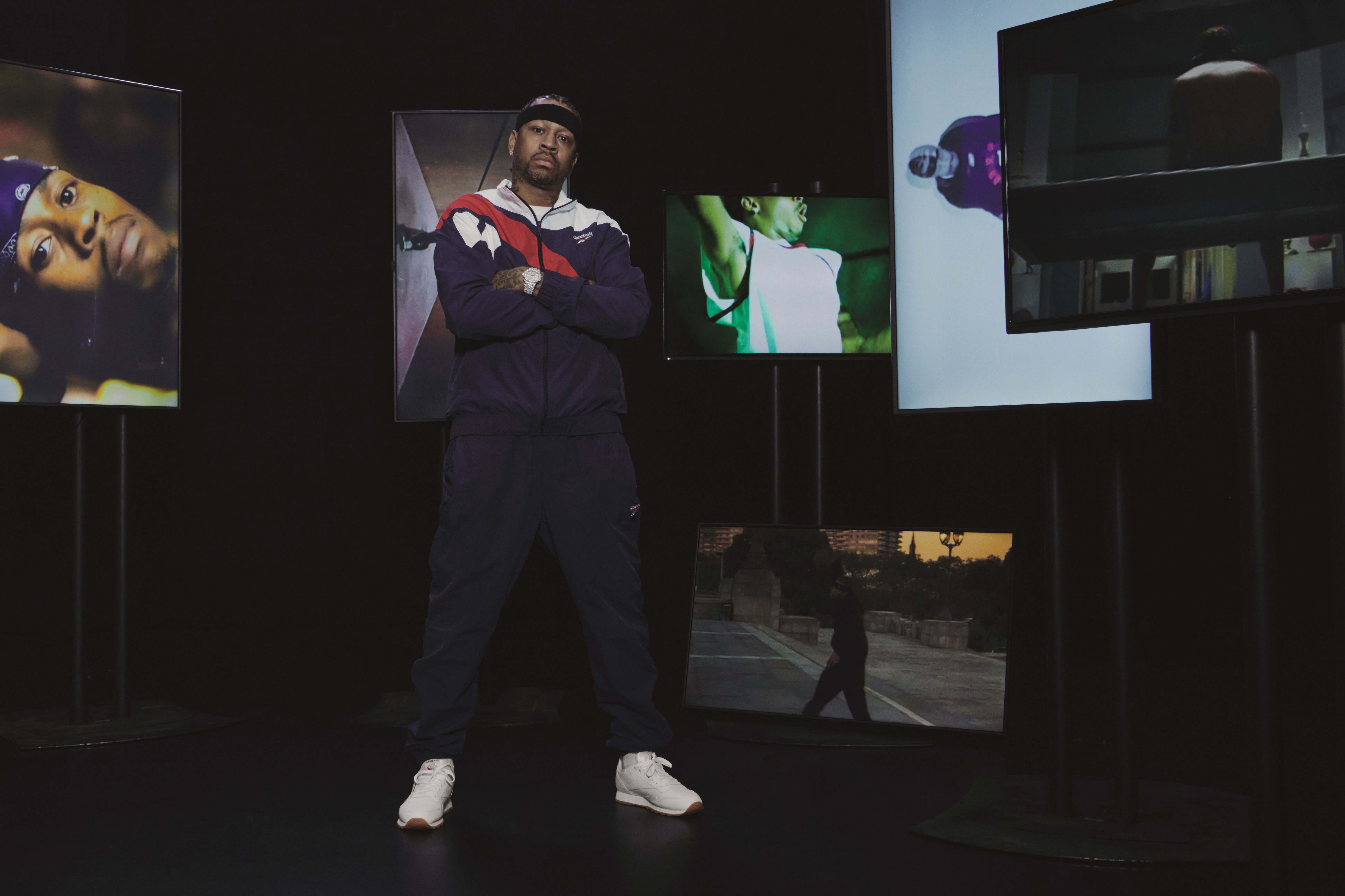 Image: reebok.com

Over the years, Iverson became synonymous with Reebok as he wore their apparel and shoes throughout his career. He starred in several Reebok commercials that ran during basketball games and his likeness was featured on product packaging.
Reebok also used Iverson's signature "I3" logo for its basketball apparel line. In addition to basketball shoes, Iverson had a line of shoes designed for running and training, as well as lifestyle footwear.
He renewed the deal with Reebok in 2001, negotiating a unique contract designed to secure his long-term financial future and essentially safeguard himself against his own spending!
The lifetime contract sees Iverson pick up $800k per year, with an extra $32 million placed into a trust that he will not be able to access until 2033.
Kobe Bryant x Nike – $40 million (2003)
Basketball legend Kobe Bryant and Nike had a long and successful partnership. In 2003, Kobe signed a five-year extension to his endorsement deal with Nike, worth over $40 million.


Image: All-Pro Reels, CC BY-SA 2.0

The sponsorship deal included an all-black sneaker line (the Zoom Kobe series) that was released in 2006 and featured four signature sneakers: the Zoom Kobe I, II, III, and IV.
This line was incredibly popular and helped to elevate Kobe's profile as one of the top basketball players in the world. Additionally, the partnership included apparel, shoes, accessories, and various other products.
Through this deal, Kobe was able to demonstrate his creativity in product design and create something that resonated with fans around the globe. The success of this sponsorship deal served as an example for other athletes looking to partner with a major brand like Nike.
Serena Williams x Nike - $40 million (2004)
Serena Williams has one of the most iconic sponsorship deals in sports history. In December 2004, Nike and Williams announced a five-year deal that made her the highest-paid female athlete in any sport at the time.


Image: Shutterstock

The deal was reportedly worth $60 million and included a signature line of apparel with the Nike brand. The signature apparel included everything from performance wear to casual wear, as well as accessories such as bags and hats.
Williams also had access to exclusive Nike materials and technology for performance apparel. Additionally, Nike gave her access to their marketing resources, allowing her to reach a wider audience with her platform.
As part of the deal, Williams received a portion of the profits from sales of her signature products. Following its initial success, both parties extended their partnership in 2010 for another ten years.
Michael Jordan x McDonald's - $30 million (1987 - 2002)
Michael Jordan and McDonald's had a long-standing sponsorship deal that lasted from 1987 to 2002.
As part of the partnership, Jordan appeared in several McDonald's commercials, along with other NBA stars like Larry Bird and Charles Barkley. He was also featured in promotions such as McJordan Barbecue Sandwiches, which was the first time a celebrity had a McDonald's meal named after them, and the "Nothing But Net" game.



The partnership was extremely successful for both parties, as it helped increase McDonald's brand visibility and recognition among basketball fans worldwide, earning Jordan a cool $30 million in the process.
Derek Jeter x Pepsi - $13 million (1998)
In 1998, baseball superstar Derek Jeter signed an endorsement deal with Pepsi. As part of this deal, he became the first athlete to be featured in a national television ad for the soda.
The commercial, which aired during the 1998 World Series, showed Jeter walking into a convenience store and buying a Pepsi for an unsuspecting customer. The commercial was extremely well-received and helped to further cement Jeter's status as one of the most marketable athletes in America.



Image: Keith Allison, CC BY-SA 2.0

Under the agreement, New York Yankees legend Jeter has continued to appear in numerous Pepsi commercials over the years and has even been featured on special edition cans of Pepsi.
Shaping The World of Professional Sports
The biggest endorsement deals in US sports history have had a huge impact on how professional athletics are viewed within America today.
They've created iconic brands out of individual athletes (such as Michael Jordan), brought new money into established leagues like the NBA or emerging leagues like the MLS, and seen businesses reach audiences they might otherwise not.
Ultimately these massive business partnerships have helped shape modern-day American sports culture!